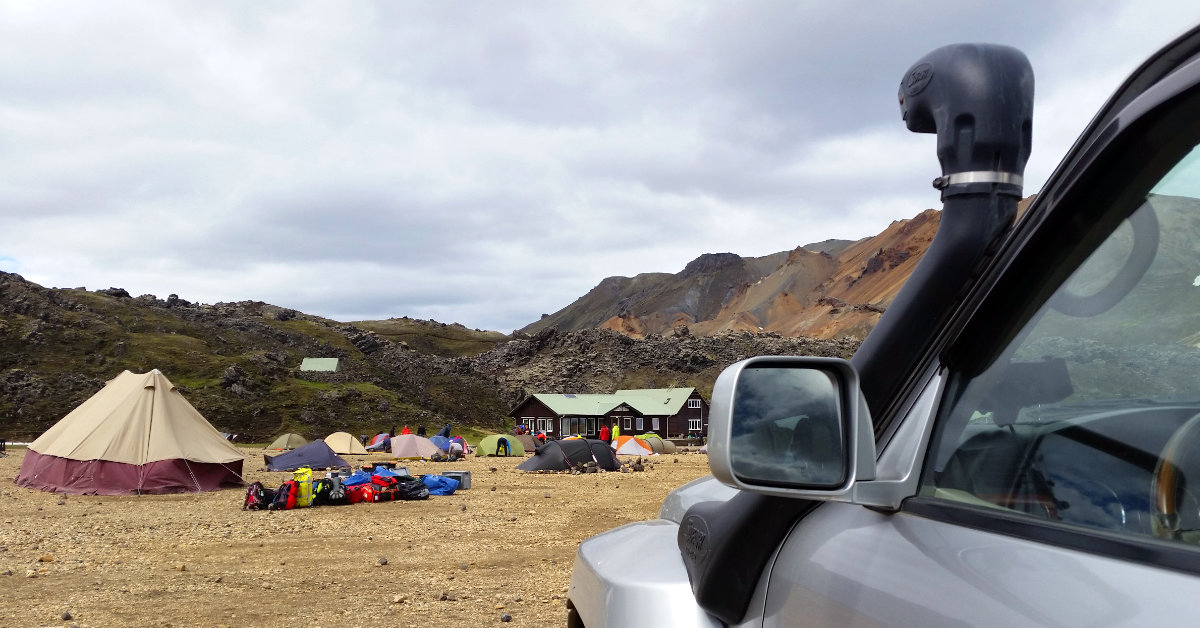 Landmannalaugar & Hekla Volcano
Private Super Jeep Tour in tho the Highlands of Iceland
Experience the Highlands of Iceland on this private day tour from Reykjavík City, visiting hot springs, volcanoes, crater lakes and the rhyolite mountains of Landmannalaugar.
This Super Jeep excursion is for all hikers and sightseers looking to behold the most colourful landscapes Iceland has to offer.
Your experienced local guide will pick you up in a modified Super Jeep and begin your drive through the stunning Icelandic countryside. Before reaching the Highlands, you'll make your way to Þjórsárdalur Valley to stop at the beautiful waterfall Hjálparfoss.
Arriving at the Fjallabak Nature Reserve, prepare to witness the stretches of the lava field Laugahraun, as you reach your destination of Landmannalaugar, one of the most beloved and renowned areas of the Icelandic Highlands.
The rhyolite mountains all around provide for a kaleidoscopic display of natural wonders, in such an array of colours that they have to be seen to be believed.
Follow in the footsteps of the first settlers of Iceland, as you bathe in the natural hot springs at hand, recharging after your long journey. Your guide will then lead you to Ljótipollur, an explosion crater lake belonging to the Veiðivötn fissure system, coloured a milky blue against the red backdrop of its caldera.
After having enjoyed these celebrated Highland attractions, it's time to get back in your super jeep and head for Mt. Hekla, Iceland's most infamous and mystical volcano.
Don't miss out on this exciting opportunity of seeing the best of the Icelandic Highlands in just one day, with an added excursion up the mountainsides of Hekla Volcano, on a private day tour in a capable super jeep.
QUICK FACTS ABOUT THIS TOUR
Activities: Hiking, Super Jeep, Sightseeing, Hot Spring Bathing
Languages: English speaking local guide
Highlights: Highlands, Landmannalaugar, Hekla, Ljótipollur, Hjálparfoss
Pickup time: 08:00 – 08:30
Please be at your pickup location in time for your departure. Should your pickup location be at a bus stop and you need assistance finding it, seek guidance in your Hotel's reception or contact us: email info@icelandoutdoor.is or by phone +354 547 6666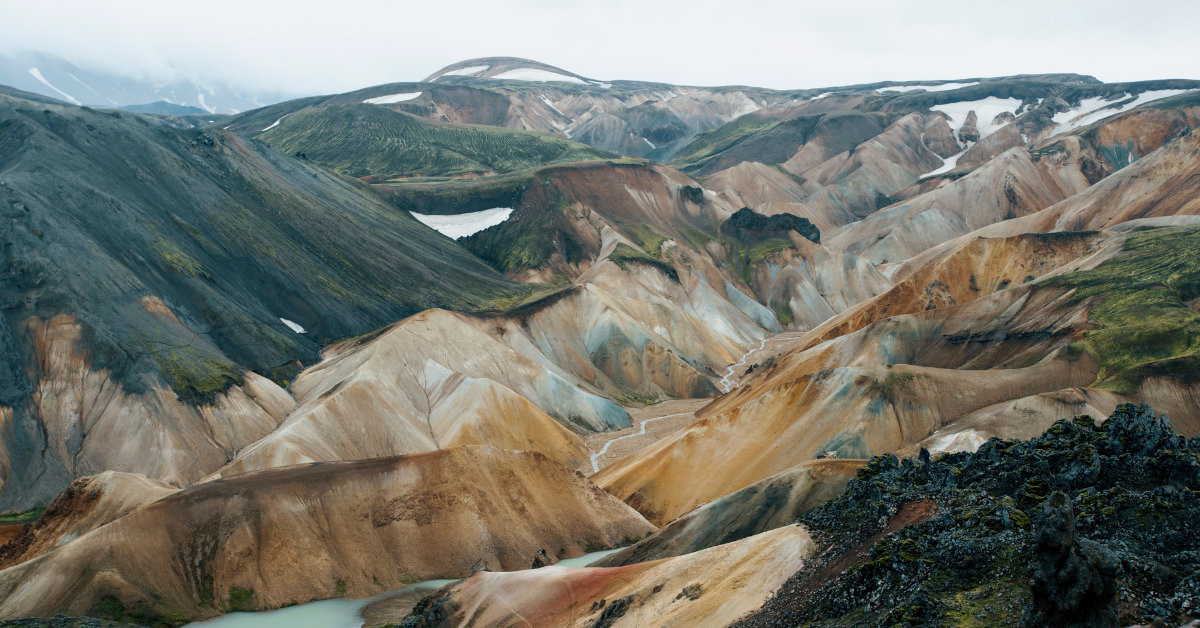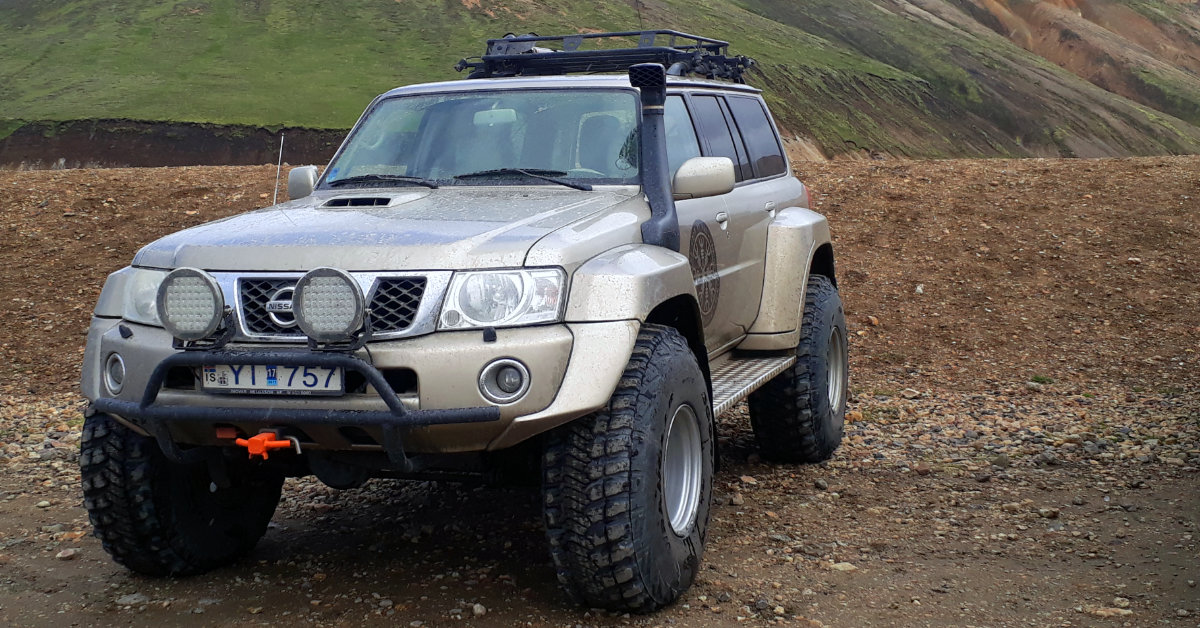 CONTACT US ABOUT THIS TOUR
GOOD TO KNOW ABOUT THIS TOUR
If you book a snowmobile or buggy tour, please note that the minimum age for driving is 18 years old and that you need to bring a valid driver's license.
Please note that this tour is weather dependent. In case of extreme weather, the route of the tour might be altered or an activity cancelled