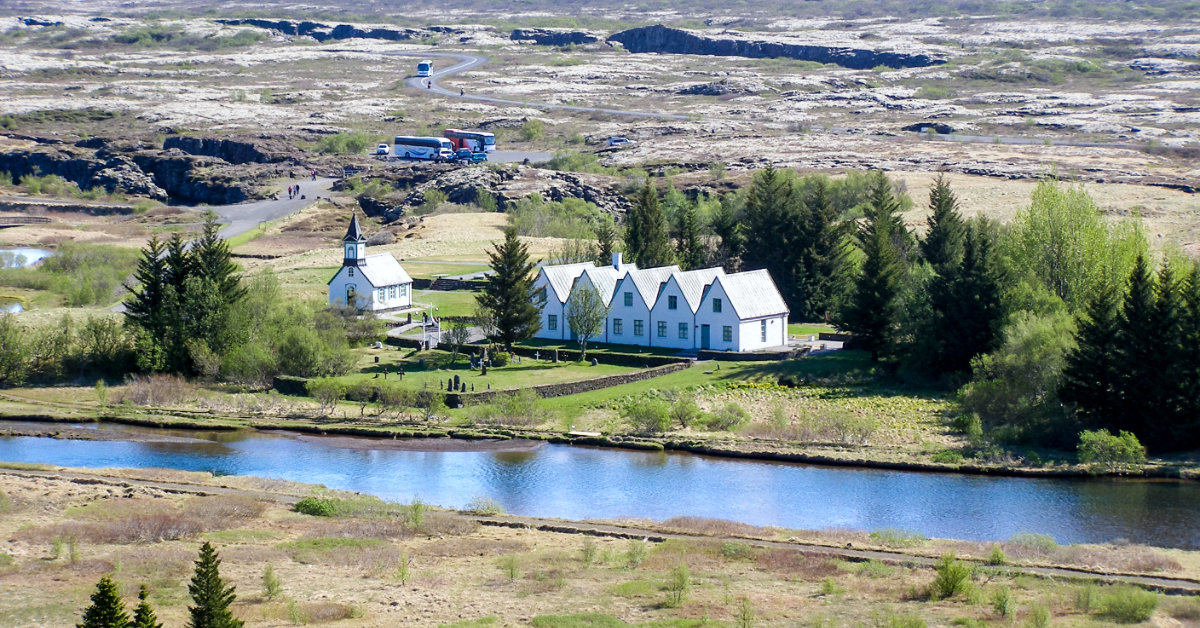 Golden Circle & Secret Lagoon
Private SUV - Golden Circle Sightseeing Tour
On this SUV Private Day Tour you will see the most celebrated sights of the Golden Circle, with the added option of soaking in the mineral-rich waters of geothermal nature pool Secret Lagoon. This excursion is ideal for travel companions who want to not only sightseeing, but experience the natural wonders of Iceland.
Your journey begins as you get picked up in Reykjavík City, meet your local guide and board your transportation. If your group is larger then four or five persons, don't worry, you can still update to a bigger private vehicle.
Then, it's time to begin the Golden Circle.
First up is Þingvellir National Park, a stunning valley located at the crest of the Mid-Atlantic Ridge, where the continental plates are visibly pulling the Earth apart.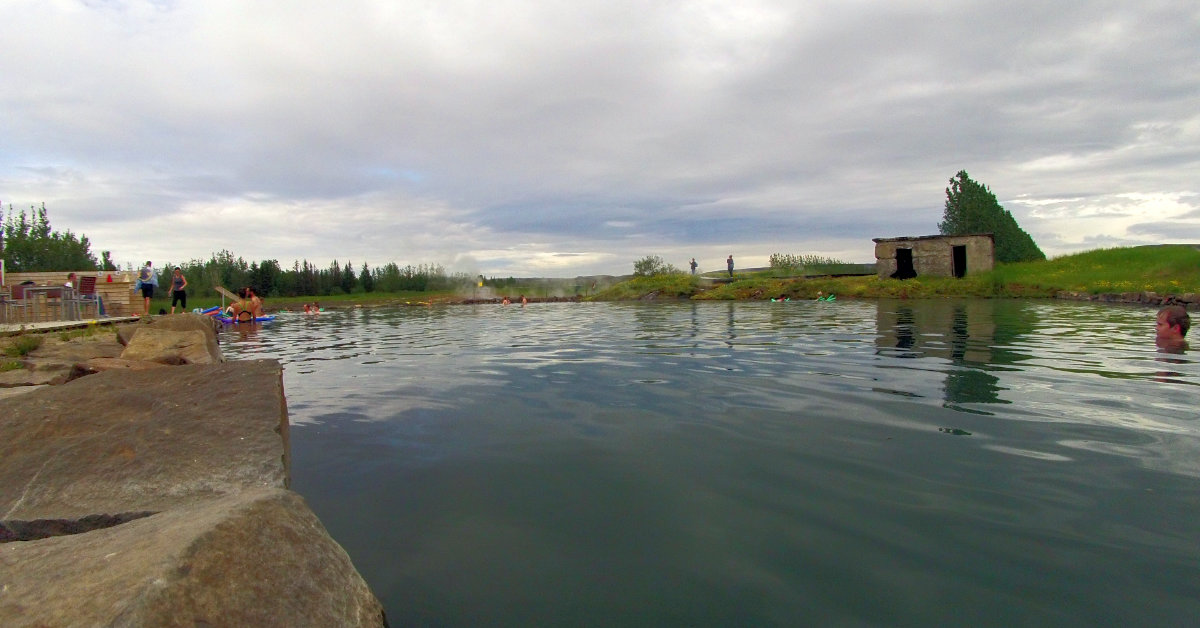 From Thingvellir, you'll make your way to the Geysir geothermal area in Haukadalur Valley, where hot springs, fumaroles, mud pools and spouting geysers come together in a first-hand display of the geothermal powers at work beneath our planet's surface.
Then, you'll visit the king of all waterfalls in Iceland, Gullfoss, where it cascades down two tiers into a dramatic canyon below.
After all this incredible sightseeing, your driver will bring you to the horticultural paradise Flúðir Village, home of Iceland's oldest swimming pool, the Secret Lagoon, geothermally heated and kept in its natural state. If you opted to during your booking process, you'll gain entrance to the lagoon, where you'll soak in mineral-rich waters amongst lava rocks and a small geyser.
If you decide to skip the lagoon, you can still enjoy the magical surroundings, or restaurant in the area.
Afterwards, your guide will bring you back to Reykjavík City, but not before one last stop, the crater lake Kerið, a pool of turquoise water inside a red volcanic caldera.
Don't miss out on this perfect day tour in a private vehicle with a local guide, seeing the sights of the Golden Circle and visiting a natural, geothermal spa in South Iceland.
QUICK FACTS ABOUT THIS TOUR
Activities: Sightseeing, Hot Spring Bathing
Languages: English speaking local guide
Highlights: Golden Circle, Geysir, Gullfoss, Þingvellir, Hellisheiði, Kerið, Flúðir, Haukadalur,  Secret Lagoon
Pickup time: 09:00
Please be at your pickup location in time for your departure. Should your pickup location be at a bus stop and you need assistance finding it, seek guidance in your Hotel's reception or contact us: email info@icelandoutdoor.is or by phone +354 547 6666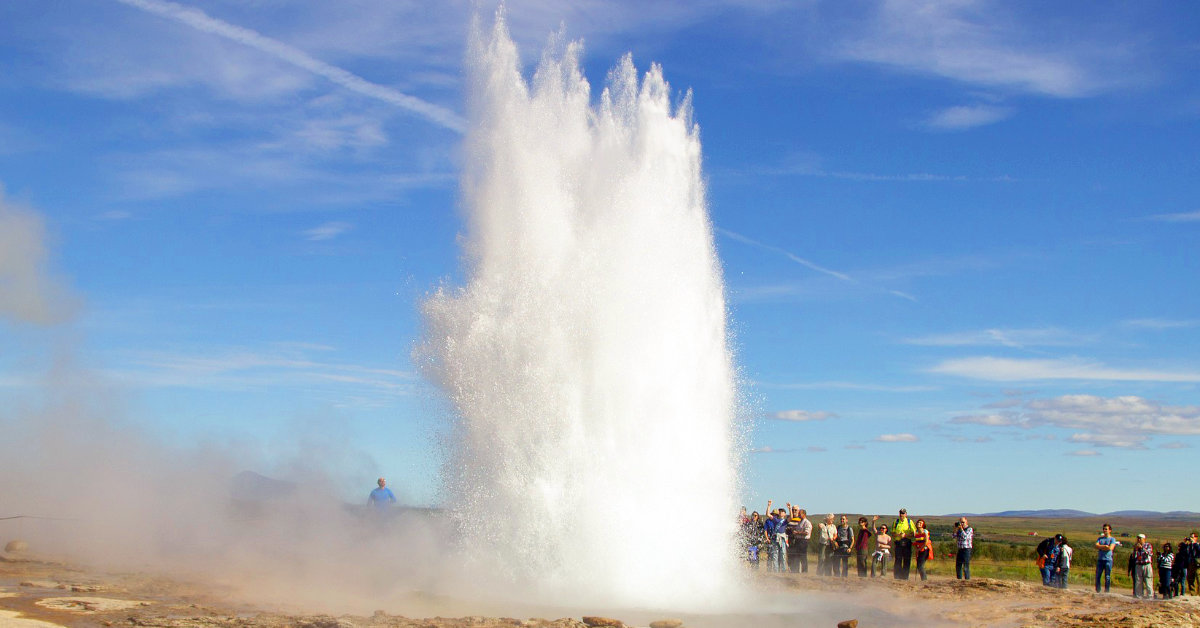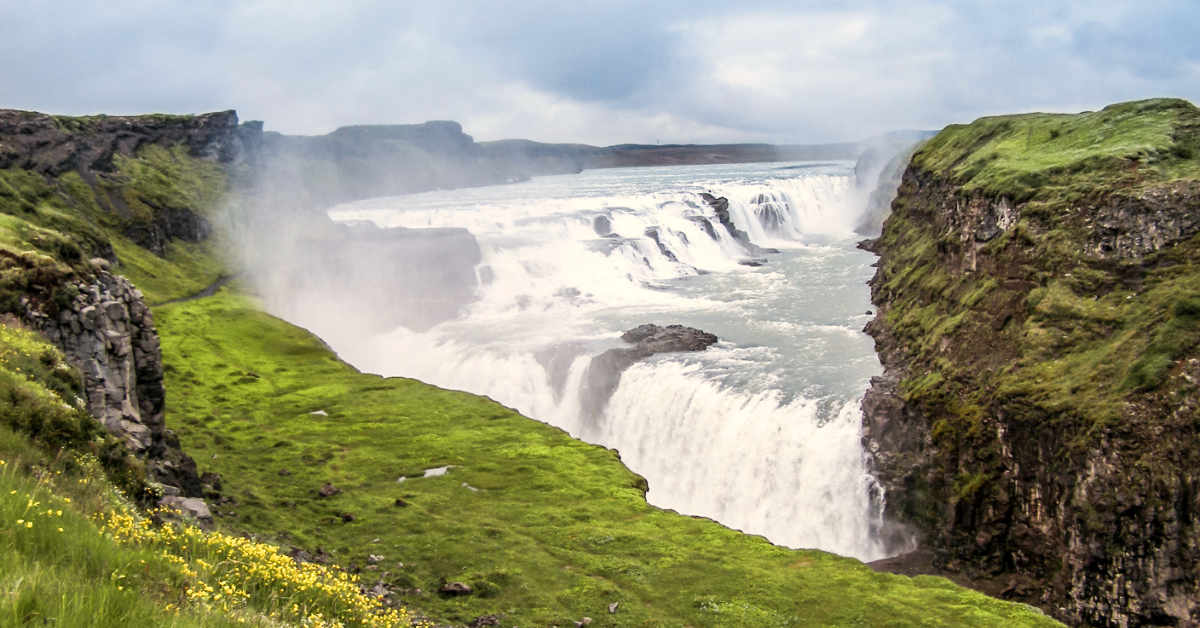 CONTACT US ABOUT THIS TOUR
GOOD TO KNOW ABOUT THIS TOUR
You can book your Secret Lagoon voucher during the booking process. Children under 14 are granted free access to the pool, but please remember to add their voucher as well.
Please note that this tour is weather dependent. In case of extreme weather, the route of the tour might be altered or an activity cancelled