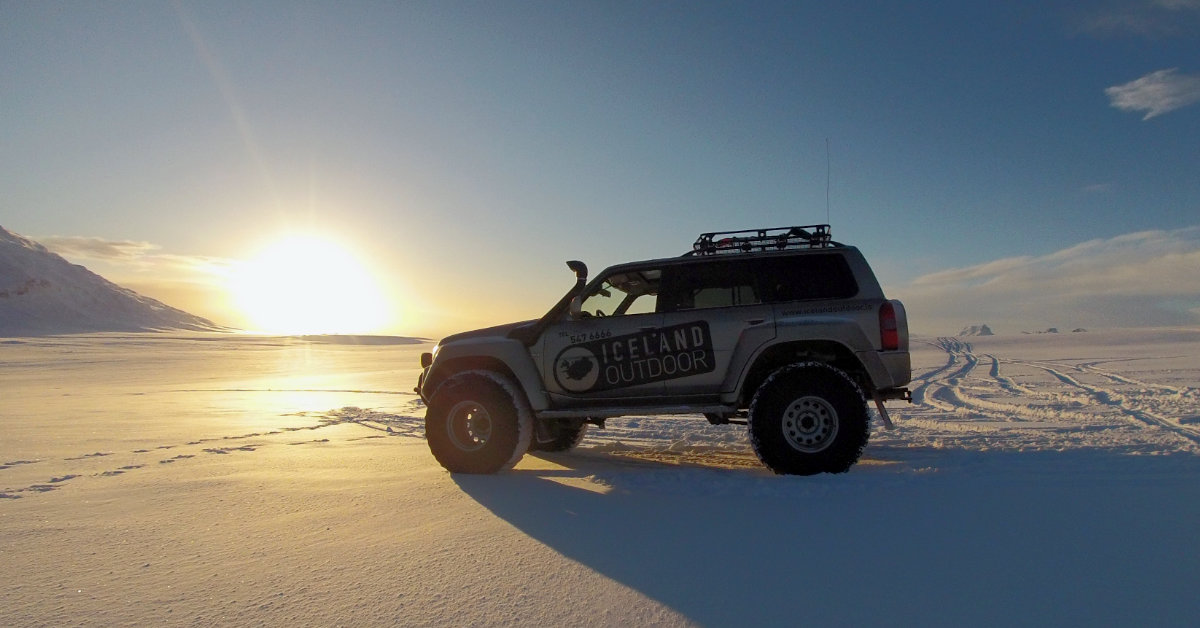 Join this private Super Jeep excursion of Iceland's probably most popular sightseeing route, the Golden Circle.
Experience these famed sights with your personal group of travel companions, with the added options of a Buggy or Snowmobile adventure at Langjökull Glacier.
First of all, you'll meet your friendly local guide and board your modified Super Jeep. Then, your first destination is Thingvellir National Park, a continental rift valley located at the crest of the Mid-Atlantic Ridge.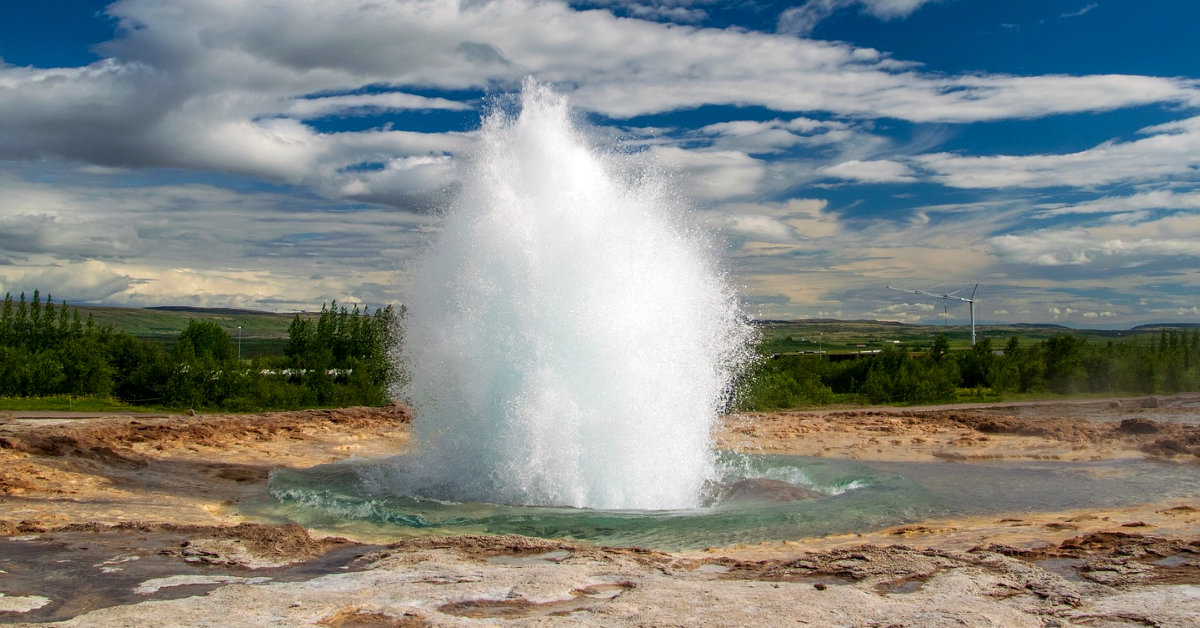 After this UNESCO World Heritage Site, you'll continue to the geothermal area of Geysir in Haukadalur Valley, where we will explore the area and Strokkur hot spring shooting up boiling water as high as 20-40 metres (60-130 feet).
Next up is the rumbling cascade of Gullfoss Waterfall and see them tumbling down two tiers into a dramatic canyon below, feed by the frosty-white glacial river Hvítá.
Your Super Jeep will then bring you up the slopes of Langjökull Glacier, where you can embark on a thrilling Snowmobile (optional) on top of the ice, or a riveting Buggy ride (optional) by the foot of the glacier.
Before heading back to Reykjavík, you will stop at the waterfall Faxi, a hidden gem of the area.
Don't miss out on your private excursion of the Golden Circle route in South Iceland, on board a Super Jeep with the added options of Snowmobiling or Buggy riding.
QUICK FACTS ABOUT THIS TOUR
Optional Activities: Snowmobile Tour, Buggy Tour, Horseback riding, Lava Cave Tour, Fontana Spa, Secret Lagoon
Languages: English speaking local guide
Highlights: Golden Circle, Geysir, Gullfoss, Thingvellir, Almannagjá, Hveragerði, Langjökull, Laugarvatn, Kerið, Haukadalur, Faxi / Waterfall, Ingólfsfjall, Strokkur, Laugarvatn
Pickup time: 09:00
Please be at your pickup location in time for your departure. Should your pickup location be at a bus stop and you need assistance finding it, seek guidance in your Hotel's reception or contact us: email info@icelandoutdoor.is or by phone +354 547 6666
ADD ACTIVITIES TO YOUR PRIVATE TOUR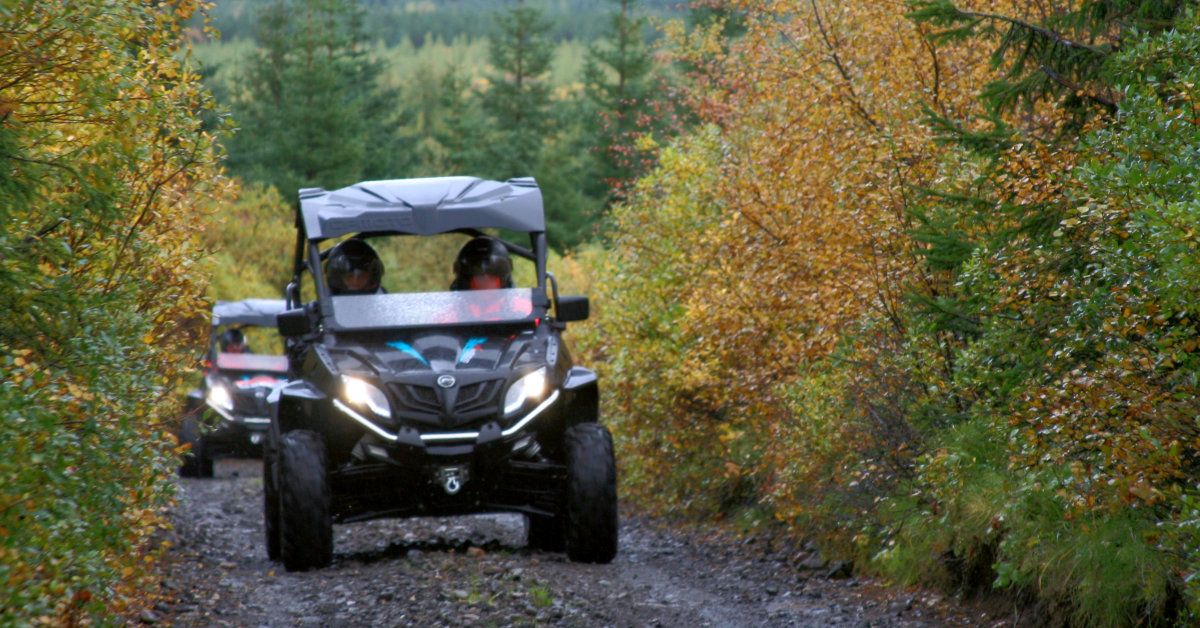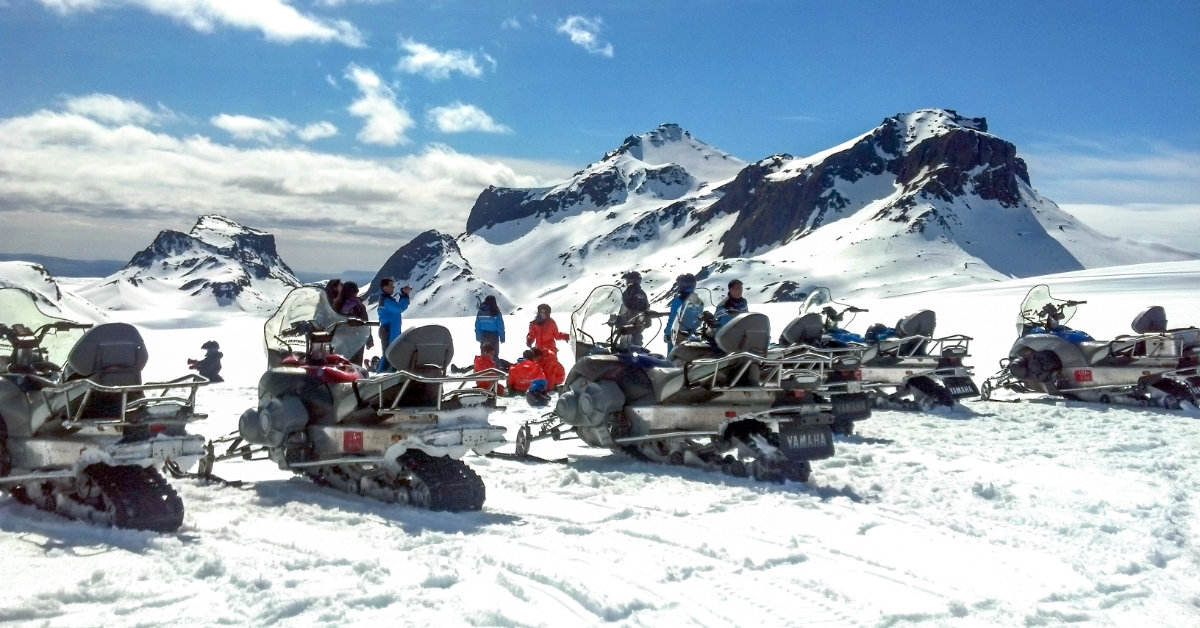 CONTACT US ABOUT THIS TOUR
GOOD TO KNOW ABOUT THIS TOUR
If you book a snowmobile or buggy tour, please note that the minimum age for driving is 18 years old and that you need to bring a valid driver's license.
Please note that this tour is weather dependent. In case of extreme weather, the route of the tour might be altered or an activity cancelled