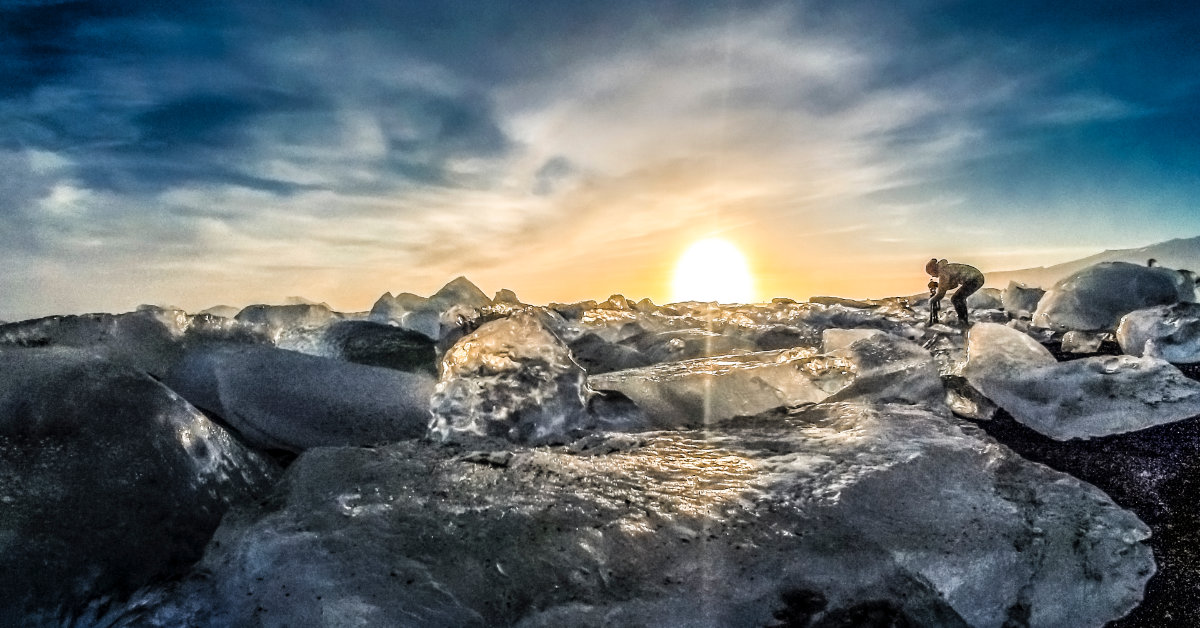 Glacier Lagoon SUV day Tour
Private Day Tour to Glacier Lagoon & Black Diamond beach
Join this private day tour of some of Iceland's most magnificent attractions, exploring the wonders of the South Coast and the glacier lagoon Jökulsárlón.
If you want to witness some of the country's most spectacular sceneries without boarding the big tour buses, this is your perfect choice.
Your adventure begins as you get picked up in Reykjavík City, where you will meet your experienced local guide.
On your scenic drive along the island's South Shore, you will be visiting two of the most famous waterfalls of the country, Skógafoss and Seljalandsfoss, each boasting a drop of 60 metres (200 feet), in a stunning display of raw, cascading powers.
Trailing past the glacier volcano Eyjafjallajökull, you will also be stopping at Vík Village to admire the black sand beach Reynisfjara, home to the eerie sea stacks Reynisdrangar and the incredible rock formations of Dyrhólaey.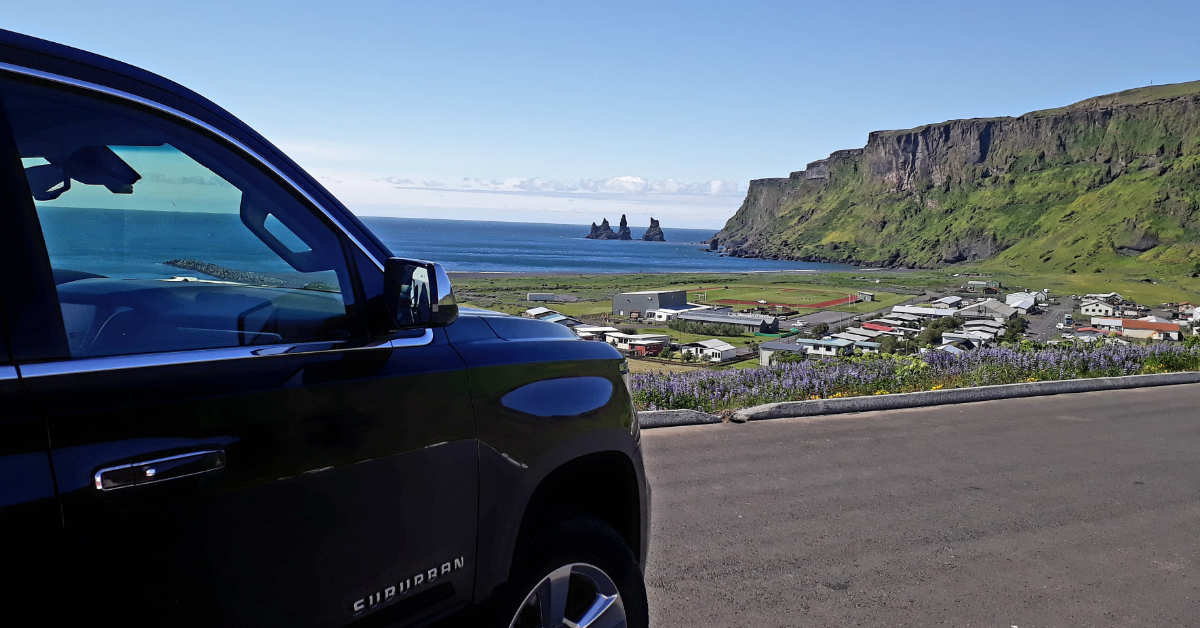 You can stop for refreshments in Vík, enjoying some coffee or local cuisine, before heading onwards in the direction of Skaftafell National Park.
Then, passing the volcanic and awe-inspiring Öræfajökull Glacier, you will find yourself at the one and only Jökulsárlón glacier lagoon. Here, floating icebergs from Iceland's largest ice cap Vatnajökull have gathered in a serene and otherworldly display.
Some of the bergs make it out to sea, while others lay scattered across a stretch of black sand dubbed the Diamond Beach, seeing as the glistening icebergs resemble gemstones, sparkling in the sun on their dark velvet blanket.
After such a memorable day of sightseeing, you will be whisked back to Reykjavík City in the evening.
Don't miss out on this SUV Day Tour of the South Coast and Skaftafell, concluding with the glacier lagoon Jökulsárlón.
QUICK FACTS ABOUT THIS TOUR
Activities: Zodiac or Amphibian Boat Tour (optional in summer time), Hiking, Sightseeing
Languages: English speaking local guide
Highlights: Jökulsárlón, Vatnajökull, Skógafoss, Eyjafjallajökull, Mýrdalsjökull, Reynisfjara Black Sand Beach, Vík í Mýrdal, Kirkjubæjarklaustur, South Coast
Pickup time: 07:30 -08:00
Please be at your pickup location in time for your departure. Should your pickup location be at a bus stop and you need assistance finding it, seek guidance in your Hotel's reception or contact us: email info@icelandoutdoor.is or by phone +354 547 6666
ADD ACTIVITIES TO YOUR PRIVATE TOUR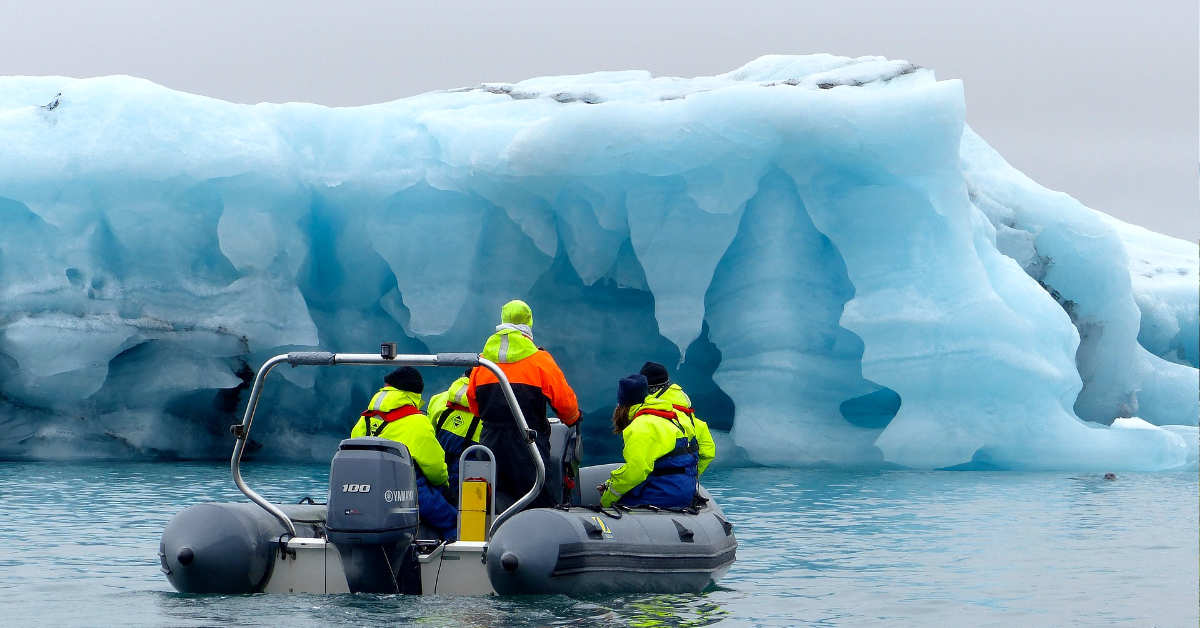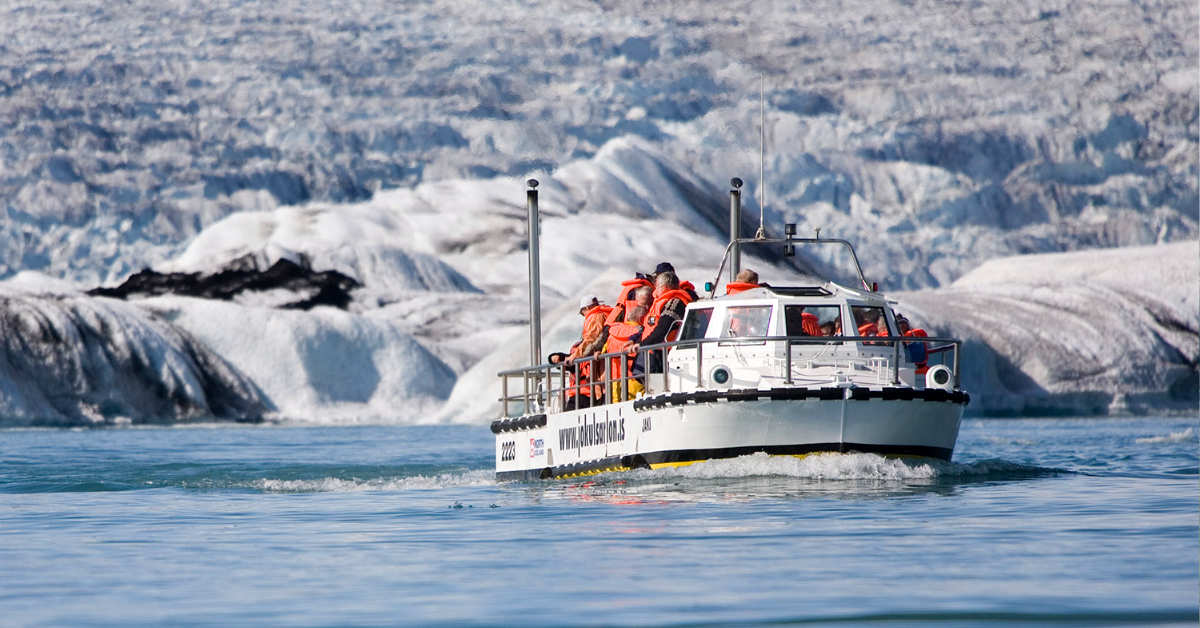 CONTACT US ABOUT THIS TOUR
GOOD TO KNOW ABOUT THIS TOUR
Zodiac or Amphibian Boat Tour are only available in summer time as an optimal option.
Please note that this tour is weather dependent. In case of extreme weather, the route of the tour might be altered or an activity cancelled