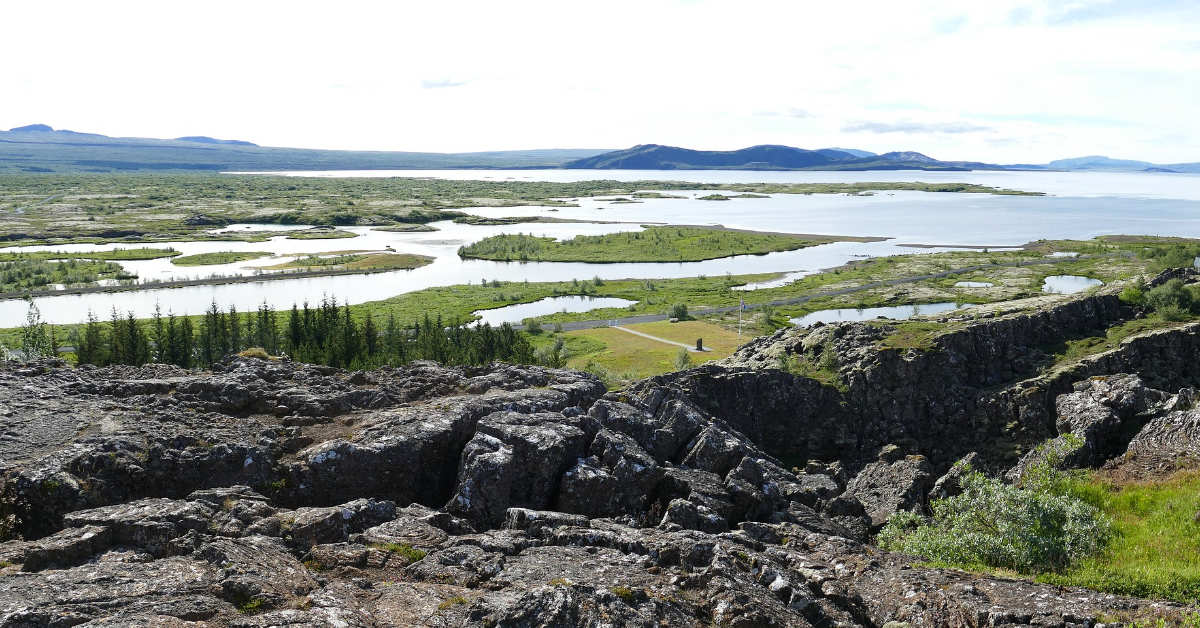 Thingvellir, Langjökull Glacier, hot springs and waterfalls
Witness the diverse attractions of West Iceland on this Super Jeep tour, exploring continental fissure zones, natural hot springs, beautiful waterfalls and the insides of a glacier (optional). If you're looking for a rewarding and comprehensive sightseeing adventure on a day away from Reykjavík, this is it.
Your journey begins as you get picked up in Reykjavík City, meet your experienced local guide and board your fireball transportation―a specially modified Super Jeep capable of trekking Iceland's rough terrain, ice-capped surfaces and mountainous gravel roads.
Then, you will head on through Þingvellir National Park en route to the highland road of Kaldidalur Valley. Driving through this stunning continental rift valley, one of the main attractions of the famed Golden Circle route, you'll notice the earth pulling apart at its seems, through the visible cracks and fissures of the great Almannagjá Gorge.
As you leave behind the roads paved and venture into the Highlands of Kaldidalur Iceland's second-highest pass  stretching from Thingvellir to Husafell  between Langjokull glacier. There is a man-made ice tunnel, and so can you if you opted for this extra during your booking process.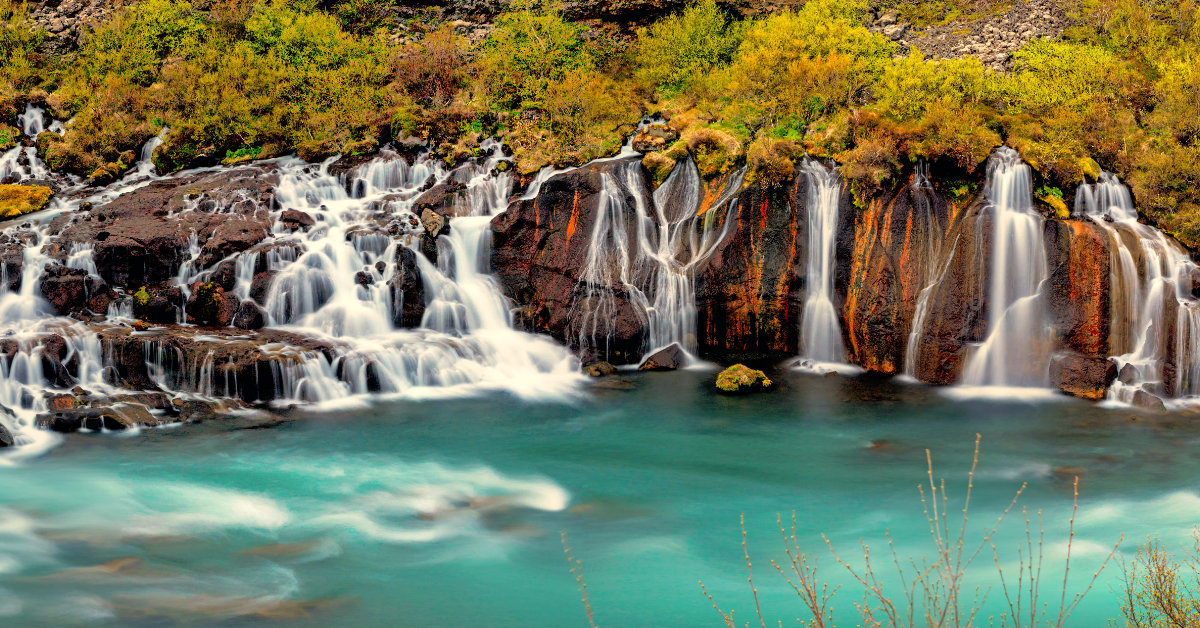 At Húsafell in Borgarfjörður, we stop for lunch or other refreshments before discovering the scenic cascade of Hraunfossar Waterfall. This series of falls tumble over ledges of smoothed lava rocks into the glacial river Hvítá.
Continuing along the scenic fjord, you'll also be visiting not one, but two impressive hot springs. One is Snorralaug in Reykholt, a place swept with history as this hot pool is the oldest man-made facility of its kind in the whole country, where local chieftain and poet Snorri Sturluson used to bathe in between writing the Icelandic Sagas.
The other is Deildartunguhver, not fit for bathing since, with a flow rate of 180 litres of boiling water per second, it is the hot spring with the highest flow in all Europe. Tread carefully and heed the warning signs, for here the Earth is busy demonstrating its great natural powers.
Here however you could experience nature from its core by bathing in the geothermal baths at Krauma (optional)
Before heading back to Reykjavík, you will get the chance of exploring the fjord Hvalfjörður, site of historical World War II remains, as well as landscapes fit for the picture books.
Don't miss out on your West Iceland adventure now, where you'll witness a diverse array of Iceland's attractions on board a modified Super Jeep.
QUICK FACTS ABOUT THIS TOUR
Activities: Into The Glacier (optional), Krauma Spa (optional), Super Jeep, Sightseeing
Languages: English speaking local guide
Highlights: West Iceland , Þingvellir, Hraunfossar, Deildartunguhver, Almannagjá, Hvalfjörður, Borgarfjörður, Húsafell, Kaldidalur, Langjökull
Pickup time: 09:00
Please be at your pickup location in time for your departure. Should your pickup location be at a bus stop and you need assistance finding it, seek guidance in your Hotel's reception or contact us: email info@icelandoutdoor.is or by phone +354 547 6666
ADD ACTIVITIES TO YOUR PRIVATE TOUR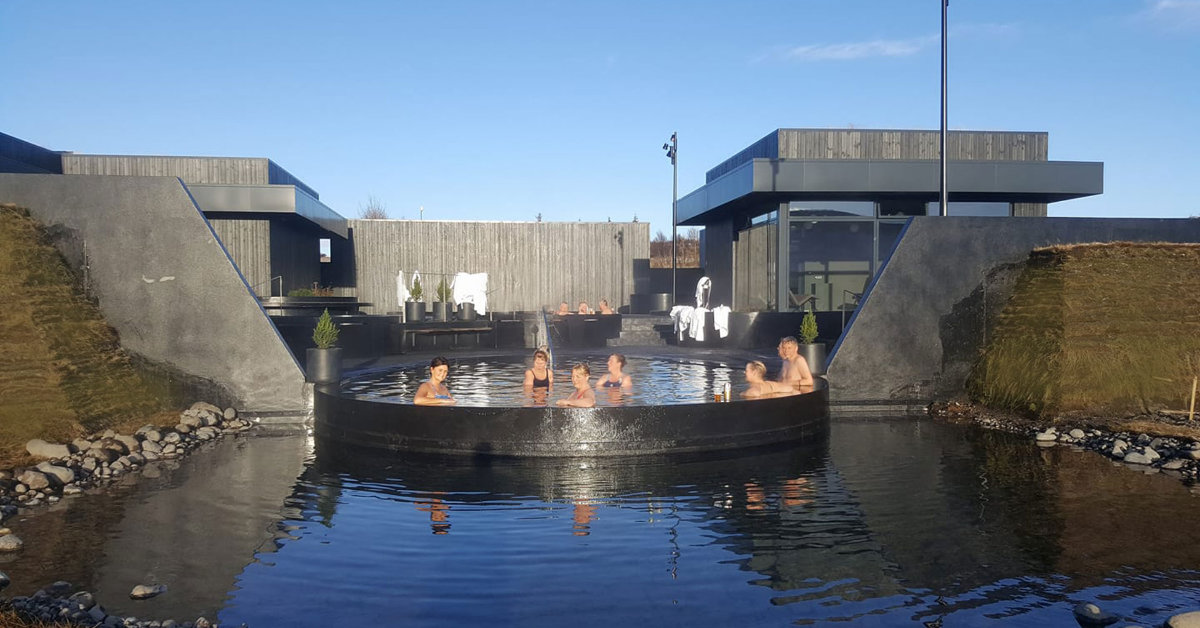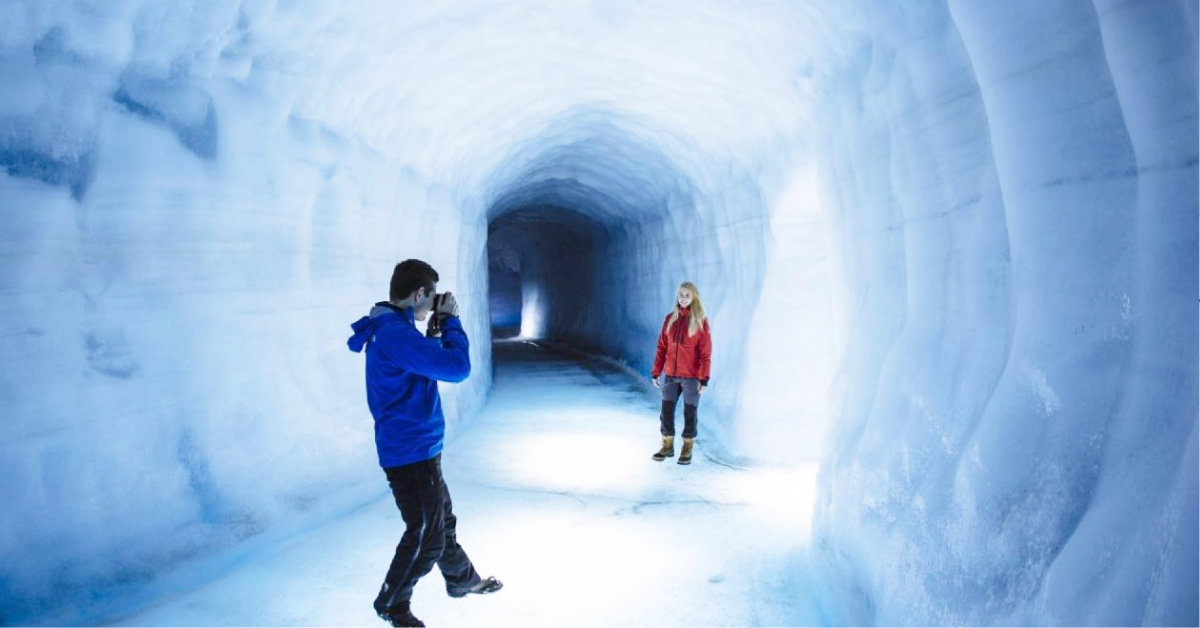 CONTACT US ABOUT THIS TOUR
GOOD TO KNOW ABOUT THIS TOUR
Please note that this tour is weather dependent. In case of extreme weather, the route of the tour might be altered or an activity cancelled